In 2022, many TBCR authors make outstanding contributions to our journal. Their articles published with us have received very well feedback in the field and stimulate a lot of discussions and new insights among the peers.
Hereby, we would like to highlight some of our outstanding authors who have been making immense efforts in their research fields, with a brief interview of their unique perspective and insightful view as authors.
Outstanding Authors (2022)
Nobuyuki Takahashi, National Center for Global Health and Medicine, Japan 
Outstanding Author
Nobuyuki Takahashi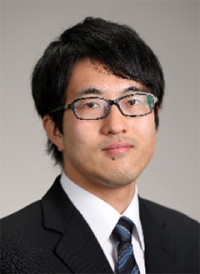 Nobuyuki Takahashi is a clinical fellow in the Department of Medical Oncology, National Cancer Center Hospital East, Kashiwa, Japan, and an extramural researcher in the Department of Breast and Medical Oncology, National Center for Global Health and Medicine, Tokyo, Japan. His research area is clinical and translational research in neuroendocrine differentiated or small cell cancers, including contributions of genetic, transcriptomic, and epigenetic biology to patient clinical characteristics. It involves early clinical studies on targeting replication stress and immunogenicity in chemotherapy-refractory cancers. He uses cell cycle checkpoint inhibitors (ataxia telangiectasia and Rad3 related inhibitors), DNA damaging agents (topoisomerase or poly [ADP-ribose] polymerase inhibitors), and immunotherapies (targeting programmed cell death-ligand 1 and transforming growth factor β) for his studies. He has been involved in establishing concepts and designing early phase (phase I/II) clinical trials, patient care, and analyzing the results of exploratory outcomes (genetic sequencing of clinical tumors and circulating tumor cells/DNA, plasma cytokines, and immune subsets in peripheral blood mononuclear cells) to explore sensitive and resistant mechanisms in investigational therapeutic strategies. You may find more about Dr. Takahashi's work in his ORCID page.
TBCR: What role does academic writing play in science?
Dr. Takahashi: One of the most important roles of academic writing is to publicly share novel findings, which will contribute to further progress in other scientific research and eventually improve patients' health. It is imperative to update the knowledge about one's research field by reading relevant articles and discussing with other experts. Herein, writing about one's work contributes to the growing body of available literature in the field. Moreover, findings should be publicly available in a timely manner. Otherwise, it will delay scientific progression, which might debar potential patients from benefitting from the findings.
Academic writing forms the foundation of scientific communication as it helps us organize the basis of our hypothesis, the approach adopted to address the question, the interpretation of the obtained results and the future perspectives related to the work in a comprehensible manner.
Academic writing also plays a role in educating young researchers. Accomplishments in scientific research typically require a significant amount of time. However, time is very limited for a single researcher. It is important that future generations take forward the research work. During the process of reading and/or writing academic articles, young researchers can understand how to establish important clinical questions, the ways to resolve them, the necessary wherewithal for research (mentor, time, fund, co-workers/collaborators, etc.), ways to analyze and interpret results, and ways to make their research comprehensible to others.
To me, academic writing is like a ramen. I think it is like gathering the pieces (results), generating art within donburi, and making people (=patients and young researchers) happy. One must remember, noodles and soup become soggy and cold once it takes too long to make them.
TBCR: How to avoid biases in one's writing?
Dr. Takahashi: First, it is important to have knowledge about what kind of biases may potentially occur in scientific research. This includes lead-time bias, selection bias, cognitive bias, etc. Otherwise, one won't notice them even when it happens.
It is also vital to be fair. Medical research must aim for the improvement of patients' health, not for our own money, status, or glory. Academic writing should not be done to become a professor or a C.E.O, but for patients. All potential conflicts of interest also need to be disclosed for readers to judge and interpret the results fairly.
Discussions with other researchers will also help to avoid biases. We are sometimes blinded and biased because of the strong interest and confidence in our own results. Many unprejudiced individuals can see and interpret them in an unbiased manner. We should appreciate these suggestions and criticisms.
TBCR: Why do you choose to publish in Translational Breast Cancer Research (TBCR)?
Dr. Takahashi: TBCR covers the "entire" field of breast cancer research. This includes pre-clinical, clinical, epidemiological studies, reviews, and case reports. Such comprehensive knowledge is very important for us to advance our own research. Sophisticated basic research is necessary for clinical studies to be adequately hypothesized and conducted. The results of clinical studies involving actual humans, hint at subsequent basic research that may not be able to come up from cell culture dishes or mouse cages.
Published articles on TBCR are properly and fairly reviewed by experts in the field of breast cancer research. Moreover, the submitted manuscripts are reviewed in a timely manner, which is important to bring the novel findings to patients as soon as possible.
TBCR: From an author's perspective, do you think it is important to follow reporting guidelines (e.g. STROBE and PRISMA) during preparation of manuscripts? Why?
Dr. Takahashi: These guidelines and statements for scientific reports are crucial to ensure the quality of the articles. Disclosing all methods, results, and interpretations of the studies through these statements must be reviewed and interpreted by the readers and reviewers. These statements will help us reduce the risk of bias, increase transparency, and adhere to research ethics.
As novel approaches to research are developed and reported daily, these statements need to be reviewed and updated to fit these advancements in a timely manner.
Importantly, these statements should be clear and easy for researchers to follow during the submission process. This should not waste the precious time of researchers; otherwise, it will delay publications and eventually harm future patients who may benefit from the findings.
(by Christopher Hau, Brad Li)