Editor-in-Chief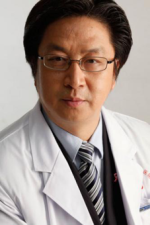 Prof. Dr. Zefei Jiang, MD
Department of Breast Oncology, The Fifth Medical Center of Chinese PLA General Hospital, Beijing, China
Dr. Jiang graduated from the First Military Medical University in 1987 and started to work on the field of both clinic and scientific research of oncology. He currently serves as Vice director and Secretary-General of Chinese Society of Clinical Oncology, Chairman of Breast Cancer Expert Committee in Chinese Society of Clinical Oncology, Member of St. Gallen International Consensus of Breast Cancer Experts, Chairman of Breast Disease Branch of Beijing Medical Association.
Dr. Jiang has been committed to the standardized diagnosis and treatment of breast cancer, and advocates the whole-process management concept. As the main person in charge, he has completed the Chinese version of NCCN breast cancer guidelines, CSCO breast cancer diagnosis and treatment guidelines and other industry guidelines. In 2011, as the first Chinese scholar, he joined the presidium of st. Gallen international consensus of breast cancer treatment experts and participated in the formulation of international standards for diagnosis and treatment of breast cancer.
Dr. Jiang focus on breast cancer clinical and basic research around the liquid oncology, molecular targeted therapy, big data and the artificial intelligence. He has undertaken scientific research projects such as the National 12th Five-Year Plan Special Fund, the National Natural Science Foundation, and the Army's 11th Five-Year Fund. He won one first prize and two second prizes for military medical achievements. At the same time, Dr. Jiang actively promote the development of innovative drugs, especially the clinical trials of new drugs in China. As the project leader, we have led a number of international and domestic new innovative drug multi-center clinical trials. The research results have been reported at ASCO, ESMO and other international conferences. He has published more than 200 academic papers, including well-known journals such as the Lancet oncology and published 10 monographs.